If you would like to talk about your project call (02) 4474 5861
Moruya Bypass Poll – Which option do you prefer?
At the moment the orange path has been selected as the preferred option. But would like to hear your thoughts and preferred option below.
You can also leave a comment at the bottom of the page.
Use the below poll below to see the results of which option is preferred for the new Moruya bypass. All you have to do is select an option and click submit, nothing else.
If interested, here is a link to the Moruya bypassStrategic Corridor Options Report
Poll has ended
The poll has been switched off now as there was some very odd behaviour towards the yellow option (roughly 200 votes in a short period of time) which needs to be investigated more.
Other than that please view the results with a grain of salt but it does give some insights into preferred options and there is good commentary below too.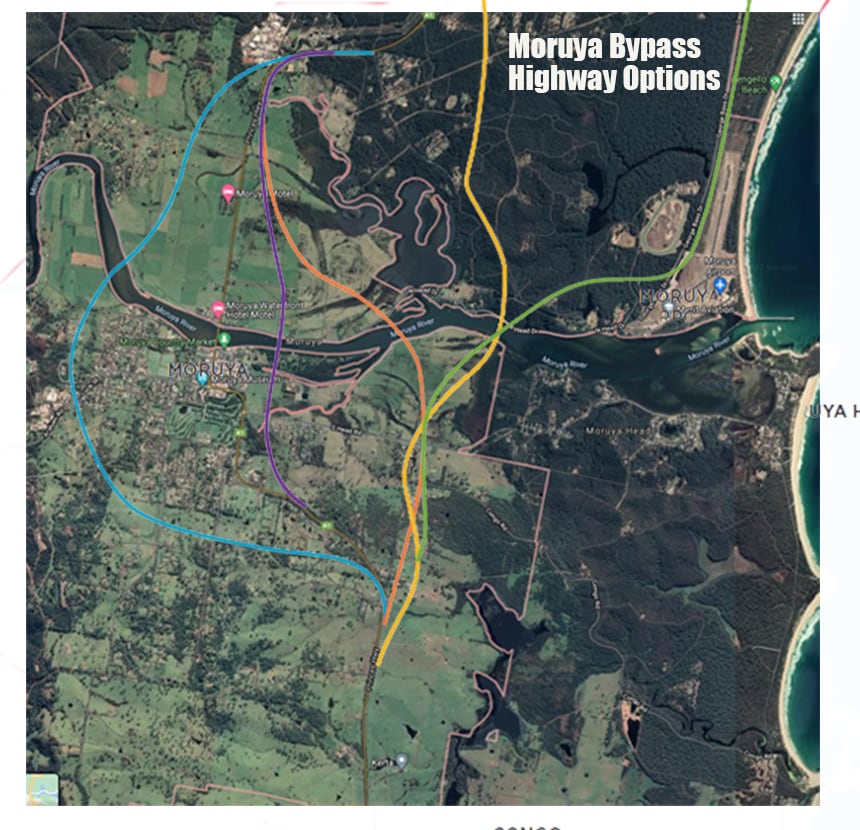 This Article is From:
Design Thinking
Last updated on
Design Thinking Sections